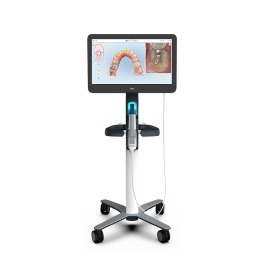 iTero Scanners
We'll Make a Great First Impression
The iTero Element Scanner is a state-of-the-art digital scanning system that eliminates the need for unpleasant traditional alginate impressions — no more messy putty in your mouth! With our iTero Element Scanner, we can digitally capture a detailed, 3D model of your teeth and gums. Not only is an iTero Element digital scan far more comfortable than the old putty-based impressions, but it's faster and provides images that are more precise.
Say "goodbye" to the goop-filled impression trays!
No goop or gag to worry about.
Fast, accurate scan for superior diagnostics.
Ideal for all types of braces, including Invisalign clear aligners and retainers.
See a simulation of your potential post-treatment smile with the Invisalign Outcome Simulator (IOSim).
During the scanning process, your orthodontist will use the iTero Element Scanner's wand to capture images of your teeth and gum tissue. You can breathe or swallow as you normally would. You can even pause during the process if you need to sneeze or just want to ask a question.
The iTero Element Scanner will give us a 3D model of your mouth that we can use with all orthodontic services, including the Invisalign Outcome Simulator, to show you what your new smile might look like.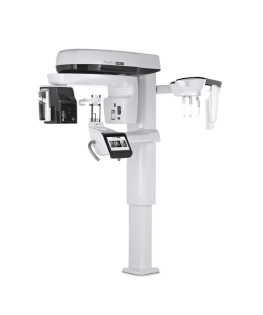 Cone-Beam Computed Tomography (CBCT)
The i-CAT FLX Cone Beam 3D Imaging System allows your orthodontist to provide quick, comfortable, and effective imaging for the most precise orthodontic diagnosis possible. i-CAT FLX technology provides 3D data for:
Orthodontic evaluation and treatment planning
TMJ treatment
Airway assessments and sleep apnea
Full facial and jaw 3D images
Patients can take advantage of a more complete orthodontic treatment with i-CAT FLX imaging. Its innovative features include:
One eight-second scan that provides your doctor with enough data for a complete diagnosis
Visual iQuity™ advanced image technology delivers clear, precise 3D and 2D images
Full dentition 3D imaging at a dose lower than a 2D Panoramic X-ray with QuickScan+
Increased comfort: patients are seated in an open environment with plenty of space
Ergonomic Stability System minimizes patient movement and reduces the need for retakes
The SmartScan STUDIO™ allows your doctor to select the appropriate scan for your needs with an ALARA (As Low As Reasonably Achievable) radiation dose
Our office is pleased to offer i-CAT FLX 3D imaging to our orthodontic patients. Come and see for yourself what it's like to receive a more advanced, patient-friendly orthodontic experience. Contact us today to request a free consultation!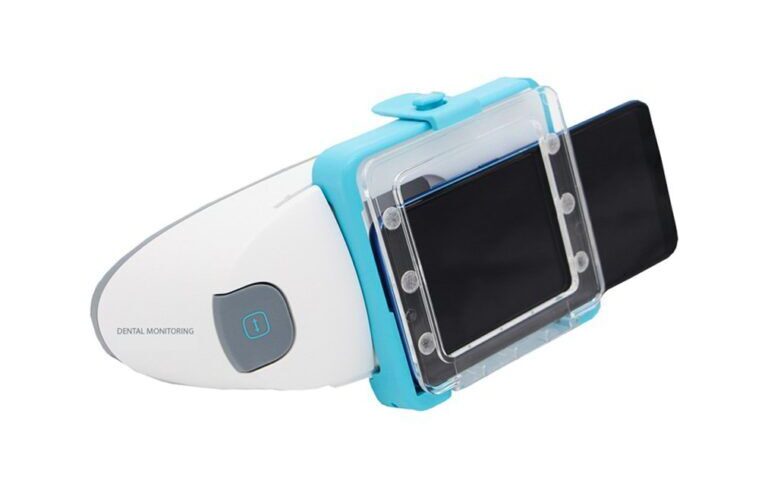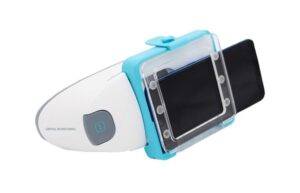 Dental Monitoring
Are you ready to revolutionize your orthodontic journey? With Dental Monitoring, we take your treatment experience to the next level.
Imagine a world where you don't have to visit your orthodontist's office for minor check-ups. A world where technology keeps track of your orthodontic progress, right from the comfort of your own home. Sounds too good to be true, right? Not anymore. Welcome to the future of orthodontics, powered by Dental Monitoring.
Dental Monitoring harnesses the power of artificial intelligence to monitor your treatment progress remotely. This state-of-the-art technology allows us at Mitchell, Bartlett & Bell Orthodontics to keep a close eye on your treatment, ensuring that everything is progressing as it should.
With Dental Monitoring, you no longer have to put your life on hold for your orthodontic treatment. You can continue living, working, and playing, all while keeping your treatment on track.